Chana Masala
Type: Dry curry
Course: Main or snack
Place of origin: Indian subcontinent
Region or state: Northern India
Main ingredients: Black or white chickpeas, onions, tomatoes, garlic, chilies, spices
A perfect appetizer for the sudden cravings to have something spicy, sour, crunchy, and full of exotic flavors, Chana Masala is an enchanting concoction of mouthwatering spices, soft chickpeas, crunchy onions, kick from the chilies, and the citrusy lemon juice, that is nothing less than a joy for the taste buds. Chana Masala, literally 'mix-spiced small-chickpeas', also known as Chole Masala, is a dish originating from the Indian subcontinent and devoured both at home and as a street food. Raw chickpeas are soaked overnight and then boiled and cooked in onion and tomato spice mixture to form a succulent and zestful delight worth drooling over.
Similar in resemblance with the infamous Chole from Punjab, North India, which uses a special blend of an array of spices, Chana Masala uses fewer complex spices and is typically made dry or semi dry with raw onions to top it off. The dish uses basic everyday spices on the onion-tomato masala along with the garlic and ginger, which makes the flavorful base for the chickpeas to drown and form a scrumptious delectable curry dish. The aroma of whole and ground spices following the hot and steaming bowl of Chana Masala is a pleasure to the senses while the satisfaction you get in every bite is something you will be compelled to try again and again.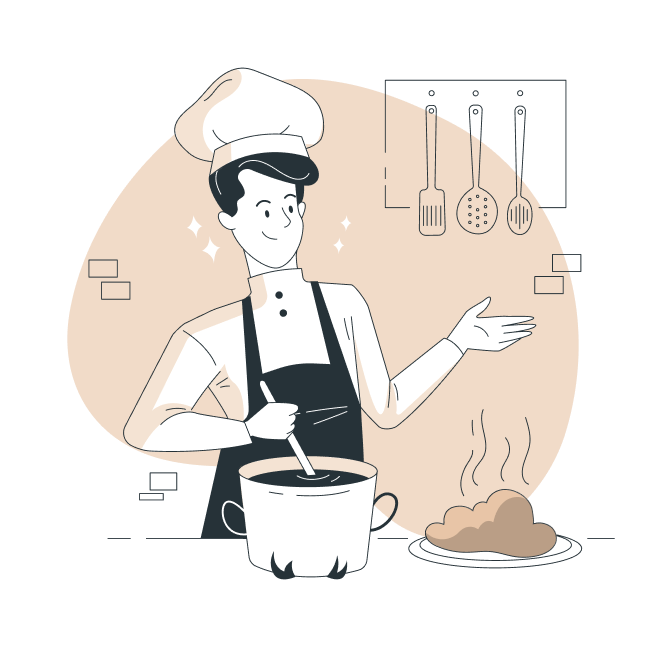 Making of Chana Masala
The ingredients for Chana Masala apart from the Chana typically include onions, chopped tomatoes, ghee, cumin, turmeric, coriander powder, garlic, chilies, ginger, dry mango powder, lemon juice, and garam masala.
Soak some chickpeas overnight in water or for at least 6-8 hours and then drain and boil in pressure cooker for 25 minutes. Crush garlic, ginger, and green chilies to form a paste and set aside. Chop the onions and tomatoes as well and set them aside. In a pan, heat oil and add bay leaf, green cardamom, cloves, cinnamon, peppercorns, and cumin seeds and let them splutter. Now add the finely chopped onions and sauté till golden brown, and then add the ginger-garlic paste. Add the chopped or pureed tomatoes and mix well followed by ground spices coriander powder, red chili powder, turmeric powder, garam masala, dry mango powder, salt, and mix well. Add in the boiled chickpeas and stir well so that the spice mixture is evenly mixed with chickpeas. Add a little water and cook on low flame for 5 minutes. Adjust the salt and pepper according to your preference and squeeze some lemon juice. Switch off the flame and serve the Chana Masala on a bowl. Garnish with some chopped coriander leaves and raw onions and enjoy.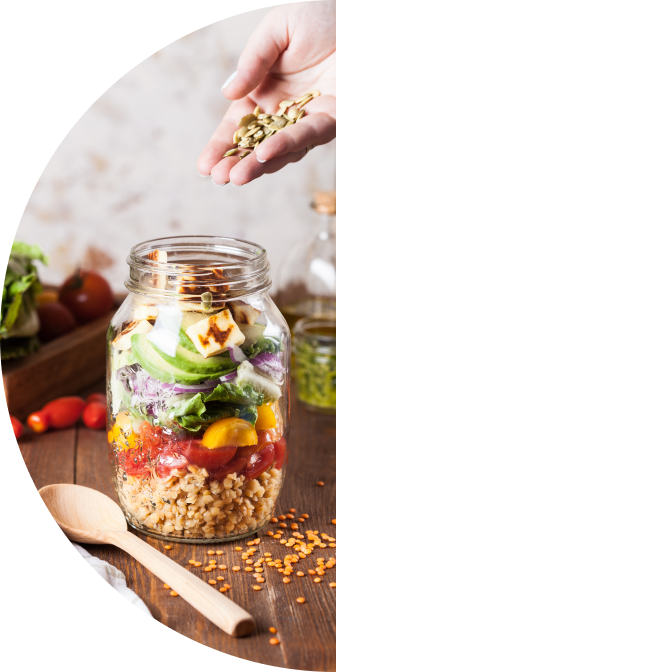 Nutritional Content
One serving of Chana Masala gives 281 calories, out of which carbohydrates comprise 39 percent calories, proteins account for 10 percent of the calories, and fat gives 51 percent calories. One serving of Chana Masala gives about 14 percent of the total daily calorie requirement of a standard diet of 2000 calories.
Video
Chana Masala
A pleasure in the form of food, Chana Masala is an extravagant indulgence oozing the lip-smacking aroma of spices and herbs, the sour flavor from the tomatoes and lemon juice, and the subtle sweetness from onions that is all soaked up the chickpeas to produce a luscious delight ready to be wolfed down.