Kashmiri Dum Aloo
Type: Curry
State or region: Kashmir, India
Course: Main course
Main ingredients: Baby potatoes, Kashmiri red chili powder, curd, whole spices fritters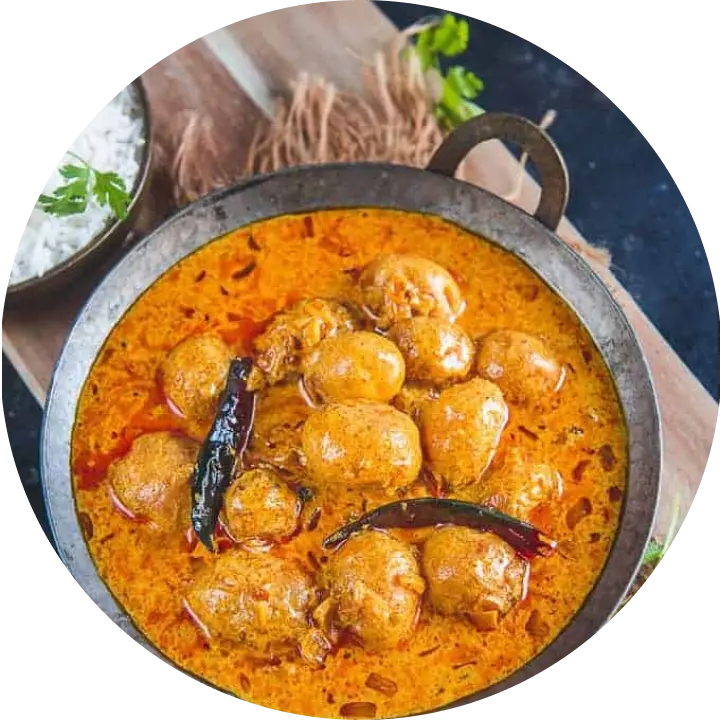 A delish from the heavenly state of Kashmir, Kashmiri Dum Aloo is a delightful curry dish made with baby potatoes and dum cooked in an aromatic gravy made of curd and whole spices. Rich in flavor with a sour and spicy twist, Kashmiri Dum Aloo has a strong aroma and flavors and yet it is not very hot and spicy because of the use of Kashmiri red chili powder that is rich in color rather then spiciness. Dum Aloo is made all over India with variations depending on the preferences, however, the traditional Kashmiri Dum Aloo recipe uses curd for the sourness and tomatoes and cashews are not used as they are not native to the Kashmir Valley.
Deliciously wholesome and sumptuous as well, Kashmiri Dum Aloo has a lengthy recipe and yet it is straight forward and easy to mimic. The cuisine uses baby potatoes which are not too small and not the usual size as well. The fried potatoes add a unique smokey flavor to the dish and the whole spices in the gravy go perfectly well with the sourness of the curd. A comfort dish with usual pantry ingredients, Kashmiri Dum Aloo is a soulful cuisine that can be a simple meal at family table and a main dish at get togethers as well.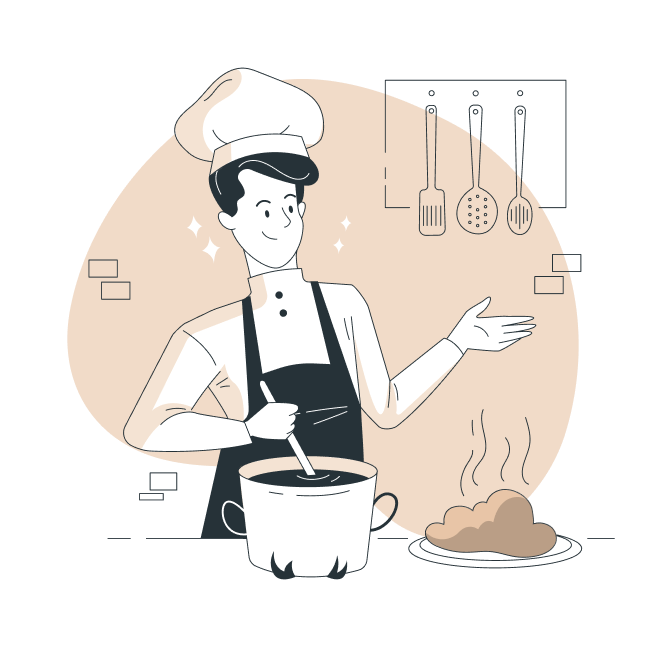 Making of Kashmiri Dum Aloo
Rinse well the baby potatoes and half cook them in salted water for 7-10 minutes. Peel the potatoes or you can keep the skin if you wish to but make sure the skin is soft. With a fork, poke holes in potatoes all over so that they absorb the flavor of the masala. If the potatoes are big in size, then cut in half else keep them whole. Now, whisk some fresh curd in a bowl until it is smooth and keep aside. In a separate small bowl, take some Kashmiri red chili powder and a little bit of water and mix well to get a lump free mixture.
In a pan, take some oil and shallow fry the parboiled baby potatoes in low flame until they become crisp and golden brown. Remove the extra oil from the pan and add asafetida and let it splutter. Add the red chili water solution and when it splutters, add the beaten curd and stir continuously. Add some water and mix very well. Now, add some fennel powder, whole spices such as shah jeera, cinnamon, cloves, black cardamom, black peppercorns, and green cardamom along with dry ginger powder and mix well. Add the fried potatoes and season with salt. Cover the pan with a lid and cook the gravy on a low flame for 8-10 minutes. The gravy will become thick at this point, and you can add a little more water or cook more depending on how thick you want the gravy. Switch off the flame and add caraway seeds (optional) and serve dum hot with rice or naan.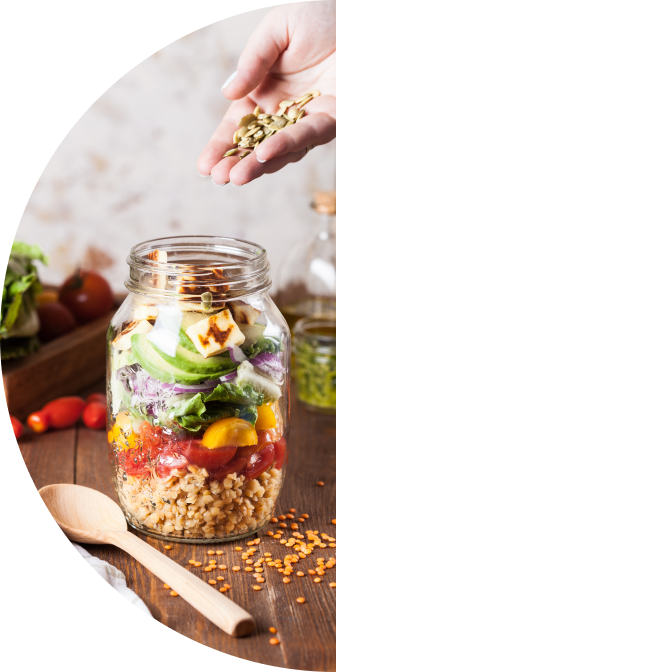 Nutritional Content
One serving of Kashmiri Dum Aloo provides 161 calories, out of which carbohydrates comprise 43 percent calories, proteins account for 6 percent calories, and fat gives 51 percent calories. One serving of Kashmiri Dum Aloo gives about 8 percent of the total daily calorie requirement of a standard adult diet of 2000 calories.
Video
Kashmiri Dum Aloo
Loaded with mouthwatering flavors and an intoxicating aroma, relish the Kashmiri indulgence with fried potatoes dum cooked in tangy gravy enhanced with an array of aromatics that is simply a joy to the palate as well as pleasurable to devour.