Paneer Jalfrezi
Type: Dry curry dish
Course: Main course
Place of origin: India
Region of state: Bengal
Main ingredients: Paneer, tomato, capsicum, carrots, spices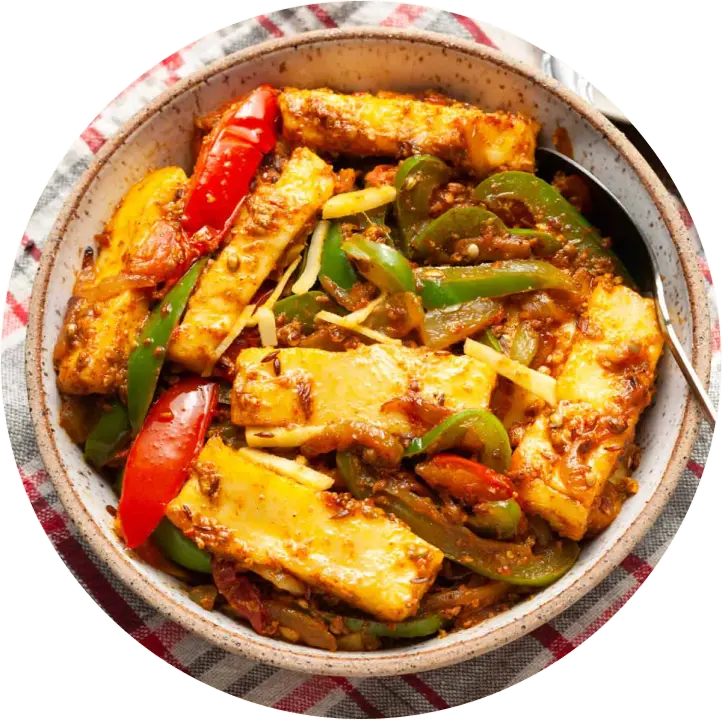 A spicy, savory, and tangy delight, Paneer Jalfrezi is a vegetarian take on the 'Jalfrezi' cuisine popular in the foreign land of UK but has its roots in India. Made in dry curry style with a spiced masala of onion and tomato along with bell peppers, Paneer Jalfrezi is a quick and easy dish with umami flavors, crunchy texture, and delectable aroma that will make you drool in no time. It is an ideal dish to go with naan, roti, simple jeera rice, or a bowl of steaming aromatic basmati rice. A prominent feature of a good jalfrezi is the crunchiness of its vegetables.
Deemed as the second most popular curry dish in the UK, Jalfrezi has a Bengal and colonial India origin story. Jhal in Bengali means hot and spicy while Frezi is literally stir fry. According to the food historians, jalfrezi was developed to use the leftover roasted meat in the absence of refrigeration during the British colonization. The delicious curry dish has Indian and Chinese cooking styles but was invented for the British homes. It is prepared with locally available vegetables and spices but stir fried using high heat technique, taught to the local Bengalis by the Chinese immigrants. So, Jalfrezi is stir fry made with meat, fish or cottage cheese, vegetables along with fried onions and tomato puree and tossed in spices.
While the original Jalfrezi was made using roasted meat, there are many vegetarian versions as well and Paneer Jalfrezi is amongst the most devoured one. Rich in protein and awesome flavors, dish semi-dry dish compliments any mains from flatbread to cooked grains. Whether it's a family get together or a picnic, you can have Paneer Jalfrezi sitting comfortably at home or wrapped around a naan or any flatbread to pack in for a picnic lunch.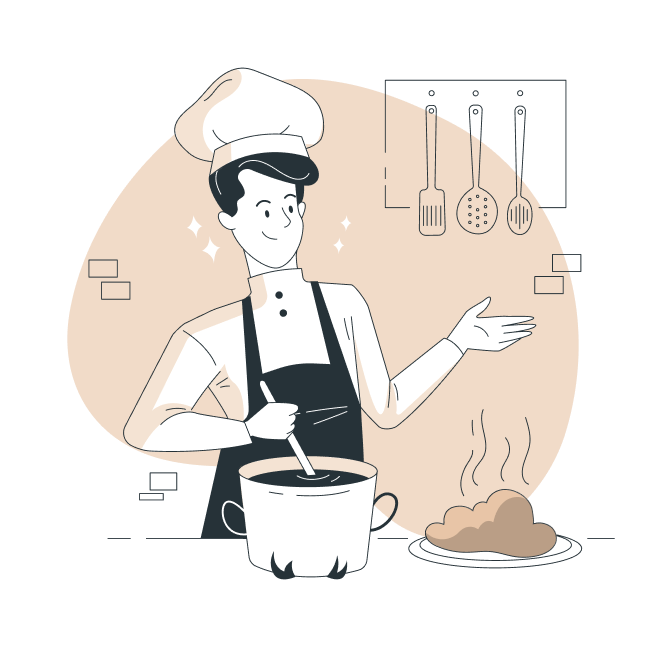 Making of Paneer Jalfrezi
To do the preparations, cut tomatoes and blend to form a smooth puree. Slice one large capsicum, cut carrots length size, medium onions, slit green chilies, and set aside ginger garlic paste. Cut paneer length wise as well.
In a pan, heat oil and add cumin seeds. Sauté onions, green chilies, and ginger-garlic paste till translucent. Add the tomato puree and mix and then add salt, turmeric powder, red chili powder, garam masala, and a little bit of coriander powder. Mix well and stir fry continuously till the raw tomato smell goes away. Now add the bell peppers and carrots and cook for a few minutes until the capsicum is slightly tender yet crunchy. Adjust the salt and pepper consistency and add a little sugar and some drops of vinegar if you prefer a sour punch or you can skip the step. Now add the paneer and mix gently to coat the paneer with masala and add crushed kasuri methi (optional). Switch off the flame and serve Paneer Jalfrezi with naan or roti.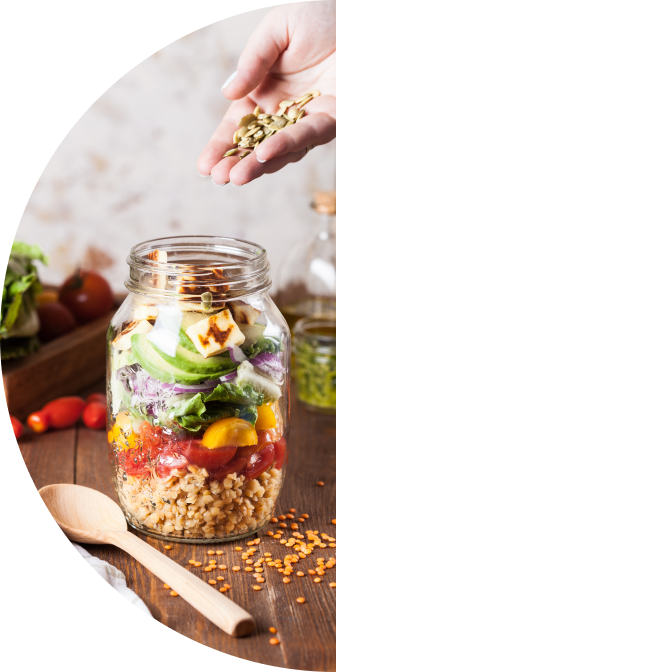 Nutritional Content
One serving of Paneer Jalfrezi (1 gram) gives 137 calories, out of which carbohydrates comprise 18 percent calories, fat account for 68 percent calories, and proteins contain 14 percent calories. Paneer is a good source of protein, and the half-cooked vegetables make this dish a deliciously healthy meal to devour.
Video
Paneer Jalfrezi
A mildly spiced, tangy, and savory indulgence with crunchy textured ingredients tossed in a spicy concoction, Paneer Jalfrezi is a lip-smacking dry curry dish with flavors to give your palate a pleasurable treat and an aroma to surround you with bliss.