Fried Rice
Category: Rice
Course: Main course
Place of Origin: China
Region or state: Worldwide
Main Ingredients: Cooked Rice, oil, eggs/meat/seafood/vegetables
Variations: Veg Fried Rice, Chicken Fried Rice, Mutton Fried Rice, Egg Fried Rice, Seafood Fried Rice
Whether you are feeling hungry and don't have much time to cook or you want some accompaniment to relish with any kind of gravy you just prepared or ordered, Fried Rice is a dynamic rice dish that perfectly fits in all kinds of occasions while offering you a wholesome and delicious meal. Comes in an array of variations, a Fried Rice is made from cooked rice that has been stir fried in a wok and is mixed with soy sauce and vinegar, spices and other ingredients such as vegetables, meat (chicken, mutton, beef, lamb), seafood, eggs, etc. Fried Rice is a popular food item enjoyed as East Asian, Southeast Asian, and South Asian cuisines, and is a staple national dish of Indonesia. It traces it origins back to China during the Sui Dynasty and as such all fried rice dishes can trace their origins to Chinese Fried Rice.
Fried Rice is a common street food in most of the Asian countries and a variety of them are also served by restaurants and street vendors in stall. In India, fired is common to find in small or big restaurants and that too of distinct variety. A delectable meal in itself, Fried Rice is a lip-smacking dish loaded with the goodness of vegetables or the protein from the meat and packed with flavors and aroma from the spices and herbs added to it. Easily customizable, Fried Rice can be altered with different add on according to your preference which makes it an even more appealing choice quench the hunger pangs at any time of the day. Perfectly cooked grainy and non-sticky rice, the right amount of sauce and high heat is what makes any fried rice the best.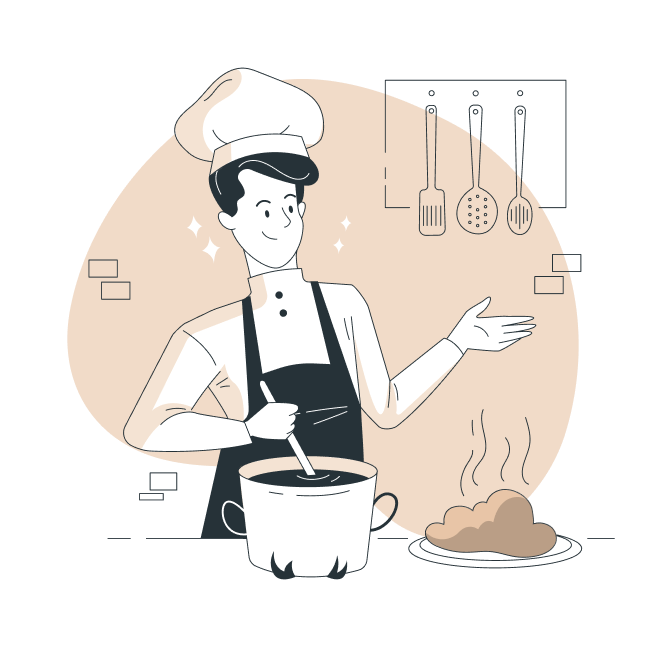 Making of Fried Rice
Though Fried Rice is made with different variations throughout the world, the most common one is vegetable fried rice which is easy to make and taste delicious as well. To make Vegetable Fried Rice pre-cooked rice is used which is grainy and non-sticky. Heat oil in a wok or a wide pan then add garlic and ginger and sauté for a few seconds. Then add sliced onions and fry for a minute till it starts to turn light brown and then add all the chopped vegetables of your choice. Stir fry the vegetables but do not overcook and proceed to add half teaspoon of sugar. Ensuring that the flame is high, add soy sauce and vinegar accordingly and any other sauces of preference at this stage. Add the cooked rice followed by salt and black pepper and toss the rice for a few minutes so that it absorbs all the sauces and roasts nicely. Garnish the rice with spring onions (optional) and serve hot.
Other variations of fried rice can be made with boneless meat which has been cooked or fried beforehand. For egg fried rice, eggs are scrambled after adding onions and garlic and then rice is added along with some spices to give it the delectable taste.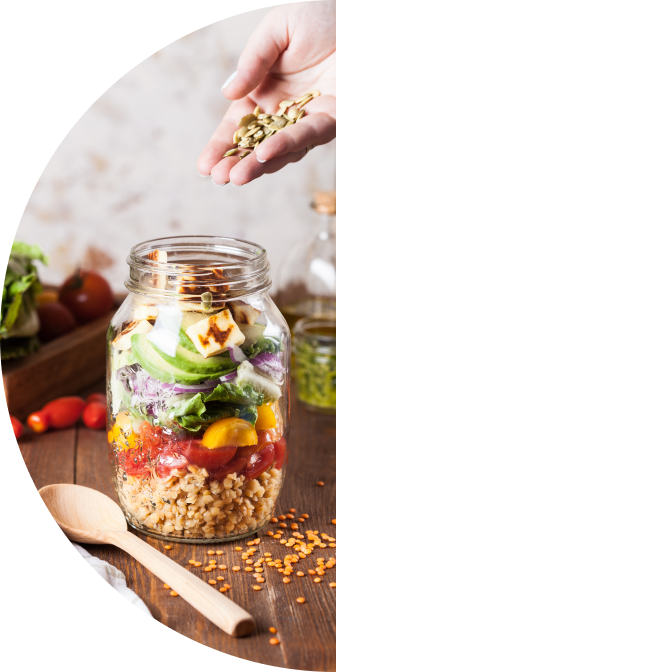 Nutritional Content
One cup of Vegetable Fried Rice of about 166 grams offers 289 calories, out of which 11 percent constitute of protein, carbohydrate is 43 percent, and fat is 46 percent. Out of all the variations of Fried Rice, Vegetable Fried Rice has the least number of calories.
Video
Fried Rice
A stir-fried rice dish packed with the flavor, aroma, and nutrition from herbs, vegetables and spices, Vegetable Fried Rice is a whole-hearted delight that can be made from scratch in an instant and is as healthy as it is mouthwatering.