Paneer Tikka
Type: Snack/Starter
Place of Origin: India
Region or State: Northern India
Main Ingredients: Paneer, spices, curd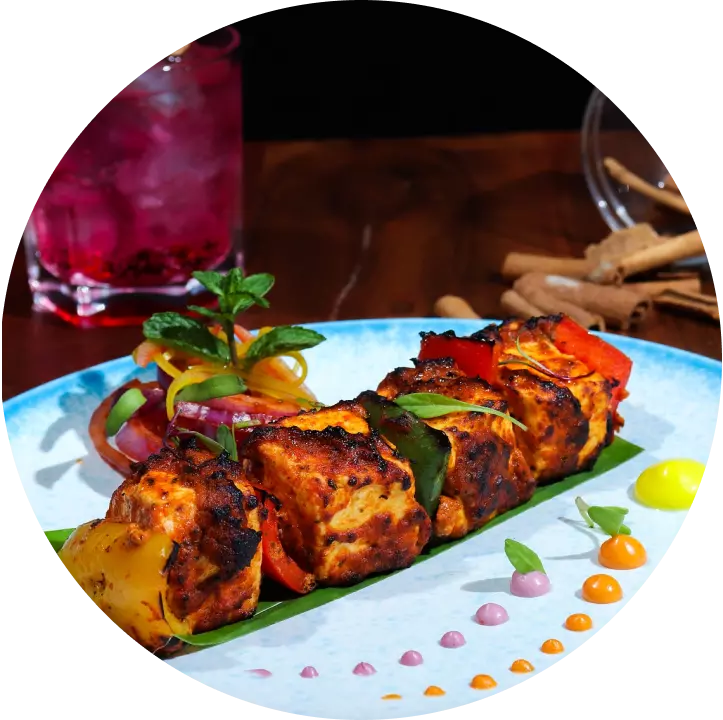 Paneer Tikka is a delectable Indian starter dish made from Paneer chunks that are marinated in curd and spices and then grilled in a tandoor or griller. It is a wholesome alternative for chicken tikka and other meat snacks and is widely popular in other countries with an Indian diaspora as well. 'Tikka' basically means anything that is marinated and then grilled or roasted or fried. Paneer Tikka is a popular vegetarian dish that has made its way to every restaurant's menu and is also served in every north Indian wedding or parties as the show stopper starter dish. Soaked in a concoction of curd and spices that makes a flavorful and aromatic marinade, grilling the paneer coated with the marinade makes them slightly crispy from the corners, giving the perfect tandoori richness. Usually made on the tandoor or coal that gives it the characteristic smokey flavor, Paneer Tikka can also be made on a griller pan or a usual pan over the stove as well. The addition of bell peppers and onions add the necessary nutrition and flavor and you can add vegetables of your choice.
Over the years, there have been many variations of Paneer Tikka such as Paneer Tikka Masala where the paneer tikka is served with a sauce, paneer tikka wrap, and Paneer Tikka Kebab. Kashmiri Paneer Tikka is another variation where the paneer is stuffed with chopped almonds and grilled, along with Paneer Tikka Masala chowmein, Paneer Dosa, etc., are a few dishes which are also eaten very fondly. International fast-food brands such as Domino's, Pizza Hut, Subway, and McDonalds have also incorporated Paneer Tikka in their dishes such as toppings on pizza, paneer tikka sandwich, and paneer tikka wrap. A full of flavors succulent and mouthwatering dish, Paneer Tikka is as easy to prepare as it is delectable to devour.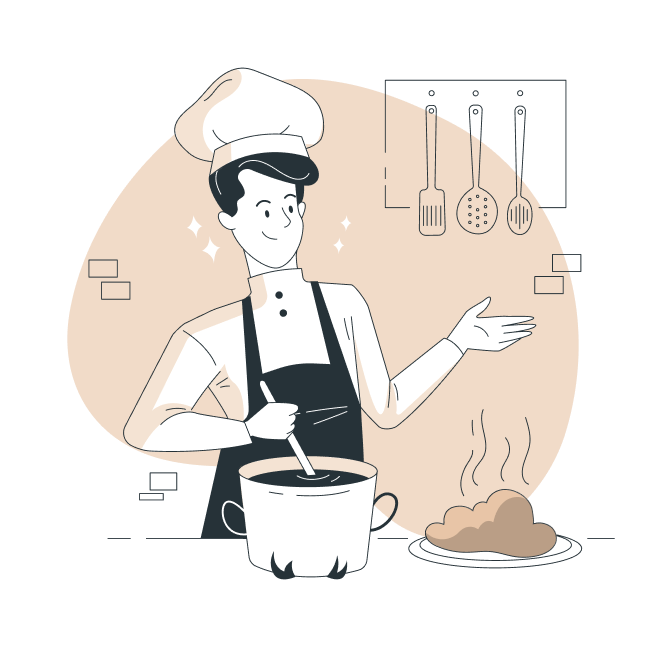 Making of Paneer Tikka
Chop Paneer into big chunks and put them in a bowl. Add some fresh hung curd that is just enough to coat the paneer, along with spices such as red pepper powder, black pepper powder, a pinch of turmeric powder, chaat masala, salt, kasuri methi, ginger garlic paste a little bit of coriander powder, garam masala, and mix all the ingredients nicely and softly. Let the paneer sit for half an hour while you chop capsicum, onions, and tomatoes in cube shape. When the paneer is marinated nicely, arrange it and the diced vegetables in skewers in alternative manner. Brush some oil or butter on the skewers and put them on a griller or pan to toast from all sides. Once the paneer and vegetables start to turn brown from the sides and start giving off the roasted aroma, take them out of the skewers and serve hot with fresh mint chutney.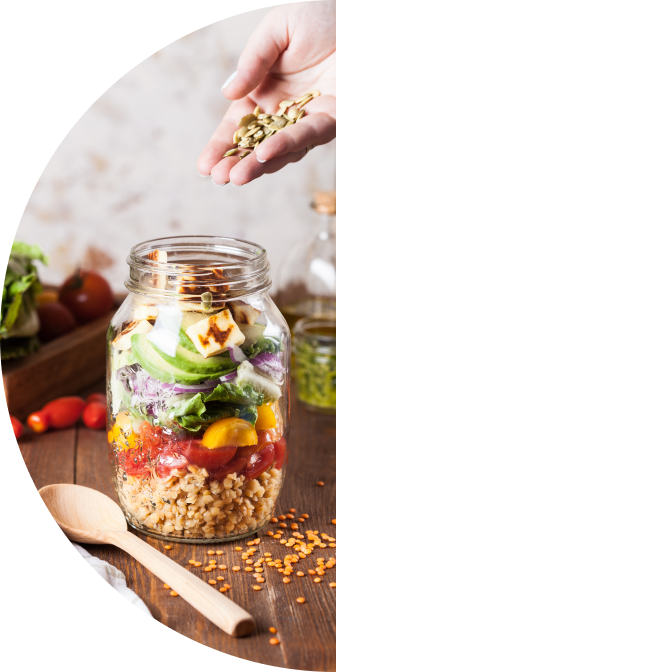 Nutritional Content
One Paneer Tikka gives 278 calories, out of which Carbohydrates comprise 31 calories, Proteins account for 44 calories and the remaining 198 calories come from fat. One Paneer Tikka gives about 14 percent of the total daily calorie requirement of the standard adult diet of 2000 calories.
Video
Paneer Tikka
Succulent cubes of Paneer coated in a flavorful marinade of tandoori spices and grilled to perfection, Paneer Tikka is a sinfully addictive dish with a burst of smoky essence and the intoxicating aroma of tandoori spices that lingers on to your palate even after you are done devouring it.