Pav Bhaji
Type: Snack/ Meal
Place of Origin: India
Region or State: Maharashtra
Main Ingredients: Bread, mixed vegetables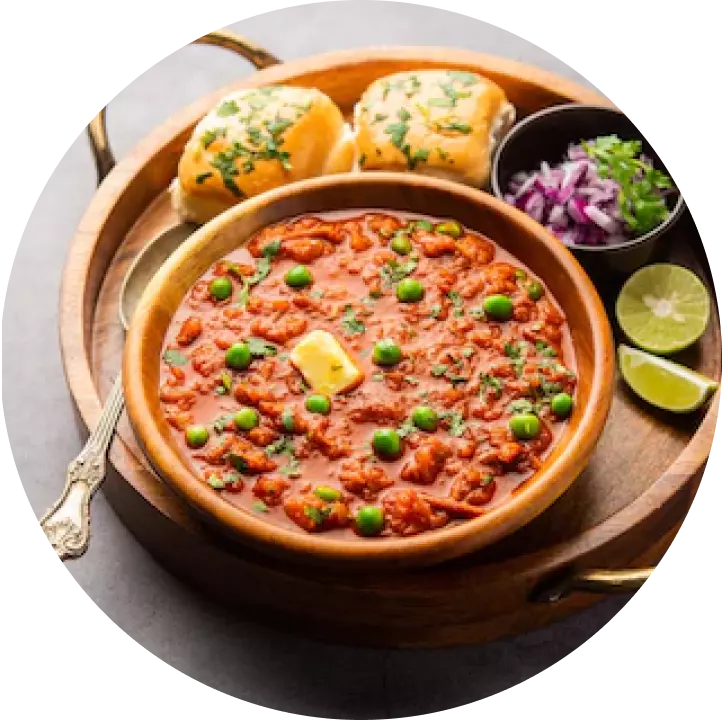 A delightful and satisfying meal of mashed vegetable gravy with fluffy and soft dinner rolls served with the onions and lemons, Pav Bhaji is a delectable cuisine from Maharashtra, which is now a personal favorite of many of the people in different parts of India. The bhaji is basically a mix of mashed and spiced vegetables in a tangy gravy of onions and tomatoes and topped with lots of butter. Pav Bhaji masala is also added to this bhaji for taste enhancement, which can be made at home or can be bought from any grocery store. Taking a leisurely stroll near the beaches in Mumbai or spending a relaxing evening with your special one at any other place, Pav Bhaji takes the sweet memories to another level while quenching your hunger pangs and satisfying the taste buds.
The dish was originated in Mumbai as a fast lunch time dish for textile mill workers back in the days. It became widely popular and was served at restaurants throughout the city. Nowadays, Pav Bhaji can be seen and devoured at a road-side outlet or at a restaurant in India and abroad as well. Some of the most common variations of Pav Bhaji include Cheese Pav Bhaji with some cheese on top of bhaji, Fried Pav Bhaji with the pav tossed in the bhaji, Paneer Pav Bhaji with paneer chunks in the bhaji, Mushroom Pav Bhaji with mushrooms in the bhaji, Jain Pav Bhaji without onions and garlic, Khada Pav Bhaji with vegetables chunks in the bhaji. The simmering and spiced vegetable gravy wolfed down with buttered and soft pav buns is a wholesome meal that can be relished at breakfast or as a flavorful meal as well.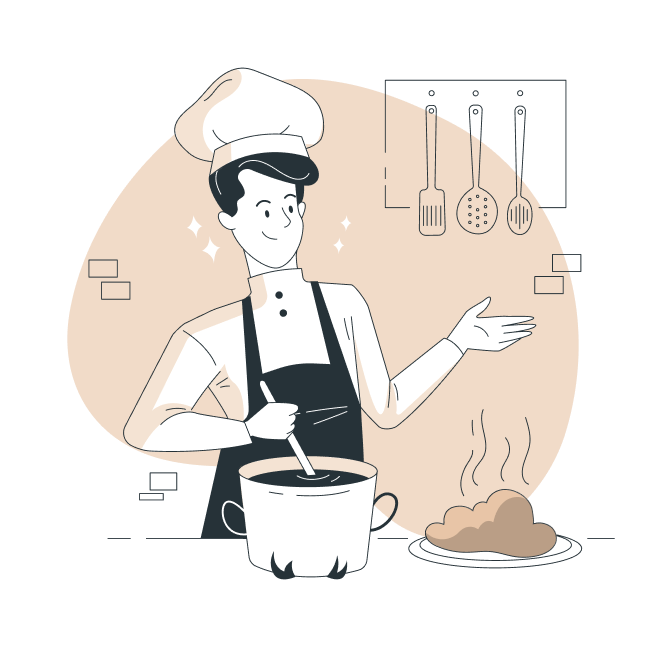 Making of Pav Bhaji
The main vegetables required for making Pav Bhaji are cauliflower, beans, potatoes, onions, carrots, peas, bell peppers, tomatoes, and chilies. You can use other vegetables according to your preference which are easy to mash. Chop these vegetables and boil them together in a pressure cooker with some salt, except for onions, tomatoes, and chilies. Heat butter in a pan or pot, and add some chopped onions, chilies, and garlic-ginger paste and cook until golden brown. Add some tomato puree along with spices such as turmeric, red chili powder, salt, coriander powder, pav bhaji masala (optional), garam masala, and stir for 5 minutes. Take the boiled vegetables and mash them nicely before adding them to the masala mix. Mix the vegetable mash nicely and add more butter on top of it.
Take the pav buns and warm them up on a skillet slathered with butter. Assemble the pav and bhaji on a plate with some onion rings and lemon on side and a dollop of butter on top of bhaji.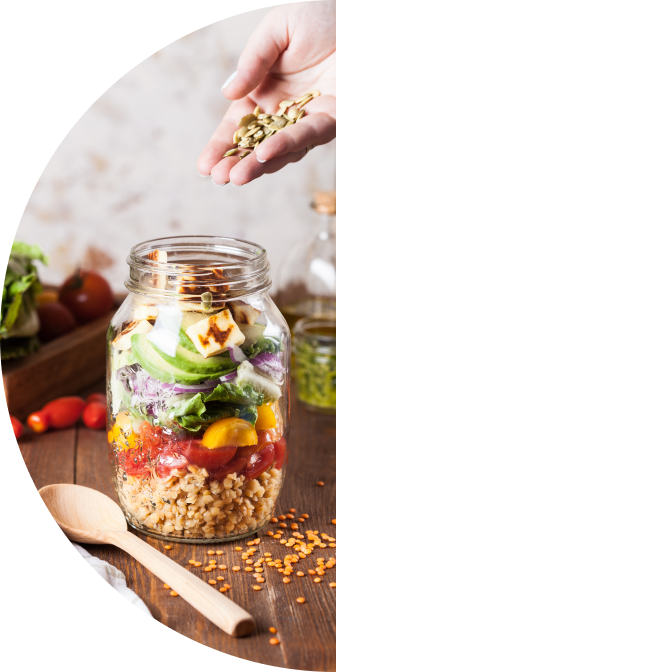 Nutritional Content
One plate of Pav Bhaji gives 401 calories, out of which carbohydrates comprise 232 calories, proteins account for 38 calories, and the remaining 131 calories come from fat. One plate of Pav Bhaji gives about 20 percent of the total daily calorie requirement of a standard adult diet of 2000 calories.
Video
Pav Bhaji
A hearty and delightful union of nutritious mashed vegetables tossed in the zesty concoction of spices and devoured with soft and fluffy buns, Pav Bhaji is a wholesome dish made to melt in the mouth while leaving its trail of aromatic and mouthwatering flavors behind.