Hot and Sour Soup
Type: Soup
Place of Origin: China
Region or State: Sichuan, China
Main Ingredients: Soy sauce, vinegar, chili sauce, garlic, ginger, cabbage, corn starch, pepper, salt
What can be better on a chilly evening than a steaming bowl of Hot and Sour Soup that will warm you up from inside out. A popular recipe from Sichuan cuisine, a similar version of this soup derives from the Henan province near Beijing and from the Henan cuisine itself, where the Hot and Sour Soup is known as Hulatang or ''Pepper Hot Soup''. In India, it is made with red and green chilies, ginger, carrots, cabbage, soy sauce, vinegar, chili sauce, corn starch, salt, and sugar which gives it the authentic spicy, tangy, and pungent taste that is famous worldwide. Although the soup is enjoyed across the country, it is mostly cherished and devoured in North Indian states.
Hot and Sour Soup can be taken as an appetizer before meal or soulful drink on a wintery evening. The soup for the broth is thickened and is filled with the goodness of mushrooms, tofu, bamboo shoots, cabbage, and enhanced with the flavors from ginger and burnt garlic. The flavors and textures in this lip-smacking soup are an addictive blend that makes it an all-time favorite at a Chinese restaurant. Serve it hot with fried rice or noodles or gulp it down on its own, Hot and Sour Soup will never let you down with its mouthwatering aroma and taste. It can be made in vegetarian and non-vegetarian style with the basic ingredients being the same. All the time required is for the preparation of this soup because once the vegies are sorted it is just a fraction of time this soup will be in a soup bowl for you to devour.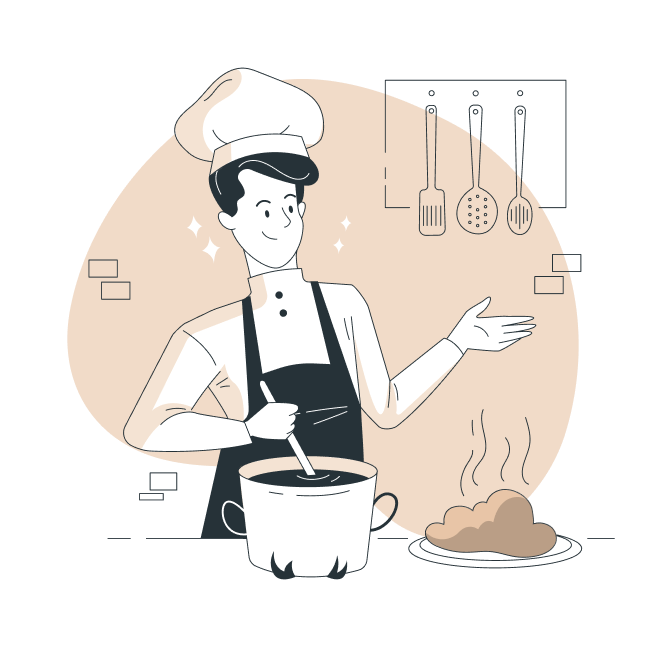 Making of Hot and Sour Soup
For the preparation of Hot and Sour Soup, first chop or grate the veggies such as cabbage, carrots, mushrooms, green beans, onions, ginger, garlic, and celery stick. Heat some oil in a pan and add finely chopped onions, ginger, and garlic and sauté till the aroma from the garlic and ginger start oozing. Then add the finely chopped beans, mushrooms, and fry till lightly browned. Now add cabbage, celery, and shredded carrots, and stir them nicely. Add some veg stock or plain water along with some soy sauce, vinegar, green chili sauce, salt, and black pepper powder, and bring it to a boil. Make a corn flour slurry by mixing some cornstarch or corn flour in water and add this to the soup mixture. Simmer on low heat and wait for the soup to turn thick. Check the salt and pepper quantity and you can add some paneer or tofu along with spring onions or coriander leaves for the fresh aroma and flavor at this stage. Give it a nice stir and when the soup becomes thick switch off the flame. Serve hot with noodles or fried rice or gulp it down with a spoon.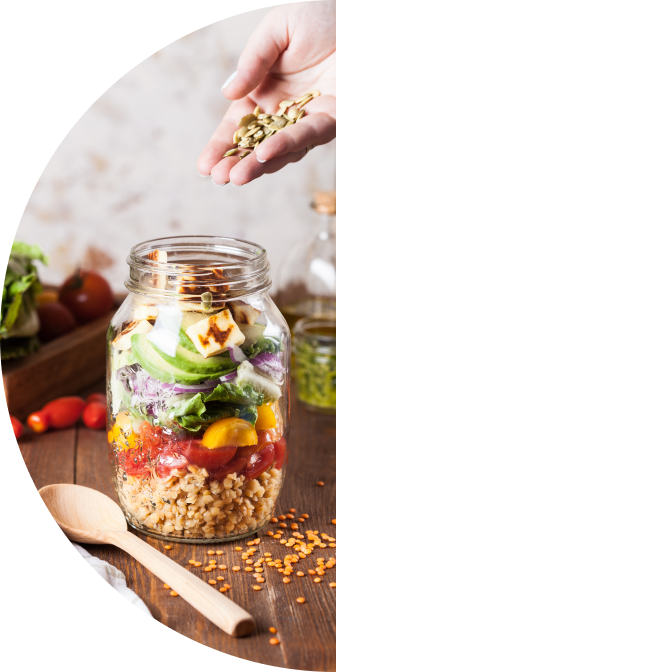 Nutritional Content
One cup or one serving of Hot and Sour Soup gives 142 calories, out of which carbohydrates comprise 61 calories, protein account for 10 calories, and the remaining 73 calories come from fat. One serving of Hot and Sour Soup provides about 7 percent of the total daily calorie requirement of a standard adult diet of 2000 calories. Hot and Sour Soup is low on calories and high on Magnesium which is good for the overall health.
Video
Hot and Sour Soup
A spicy, sour, and savory delight, the Hot and Sour Soup is a palate teaser with just the right amalgamation of spices, herbs, crunchy veggies, and a great sour flavor, so each sip is satisfying while leaving you wanting for more and more.