Corn Curry
Type: Gravy
Place of Origin: India
Main ingredients: Sweet Corn, coconut milk, spices, aromatics, onion, tomatoes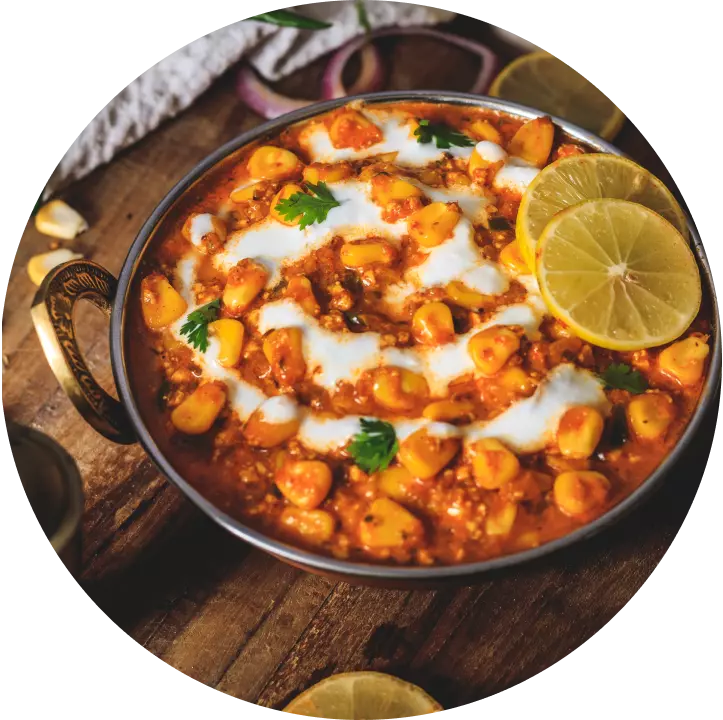 A sweet, savory, creamy, and aromatic gravy dish made with the delicious, sweet corn and tossed in a spice mixture with coconut milk, is what that is needed for a delightful and scrumptious meal which is ready in just a matter of time. The beautiful golden boiled corns are tossed in an onion-tomato spice mixture and made creamy with the addition of coconut milk, Corn Curry is a sweet deviation from the usual daily meals and is a dish that is especially loved by children.
Corn is a dynamic ingredient and is used in dishes ranging from salads to dry vegetables and soups. This rich gravy indulgence gives a whole new dimension to corn dishes. The sweetness of perfectly caramelized onions mixed with the tanginess of tomatoes tossed in aromatic spices and finally enhanced to a creamy base with coconut milk, the Corn Curry base is a sweet romance between effervescence of spices and the richness of coconut milk. It is also called a dynamic dish in a sense that veggies can also be added to it such as bell peppers, carrots, spinach, or peas, for a more full and wholesome experience or to increase the quantity in case there is a sudden influx of guests at home. Nonetheless, it tastes great if cooked properly and keeping the real essence intact. It is a one-pot dish and does not require too many complicated ingredients to cook up this perfection which is a mouth-watering vegan curry that is gluten-free and soy-free as well. Serve Corn Curry hot with steamed rice or any kind of flatbread and devour the wholesome and zesty dish full of flavors and nutrition.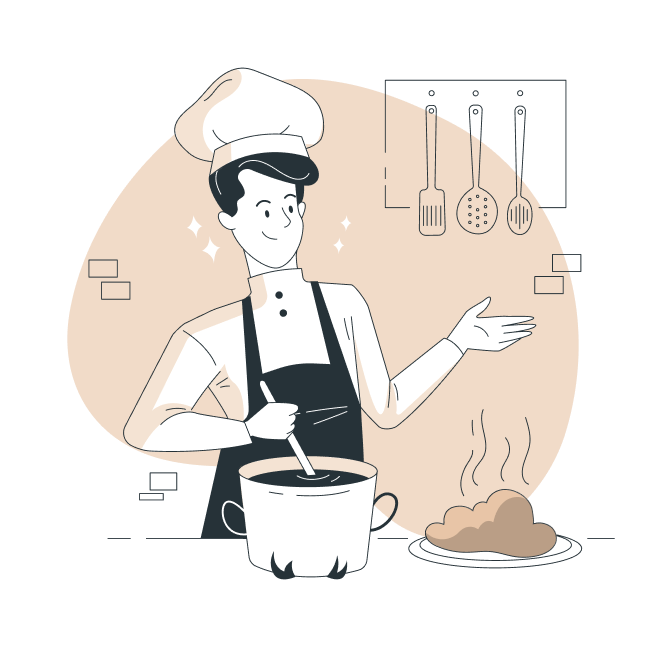 Making of Corn Curry
On a pan, heat some coconut oil or any light oil of your choice and add bay leaf, cumin seeds, and onions and fry them till golden brown. Now, add some finely chopped tomatoes along with coriander powder, red chili powder, and turmeric powder and cook for 2 minutes. Now add the boiled sweet corn along with some water and cook for about 5-7 minutes in low heat. Add the coconut milk, garam masala, kasoori methi, and salt and stir nicely. After about 2 minutes, turn off the heat and let the flavors sink in. Garnish with coriander leaves and serve hot with steamed rice.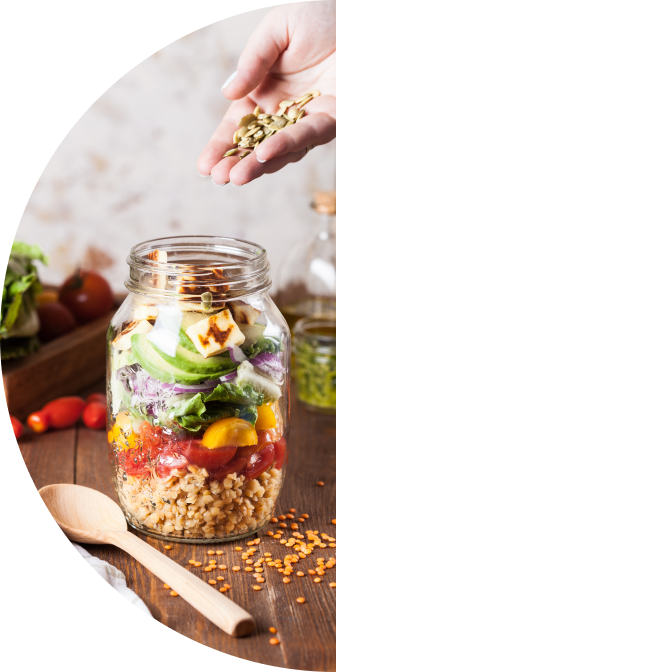 Nutritional Content
One serving of Corn Curry gives 153 calories, out of which carbohydrates comprise 23 calories, proteins account for 28 calories, fats account for 40 calories, and fiber contains 62 calories. One serving of Corn Curry gives about 7 percent of the total daily calorie requirement of standard adult diet of 2000 calories.
Video
Corn Curry
A rich and creamy indulgence full of warming spices, succulent sweet corn, and a spice-based gravy, Corn Curry is a comforting dish with umami flavors that is a delight in every bite and a feat to the senses.